Our 5 stage-by-stage process tailored for you
Stage 0 – LISTEN
Free Consultation
We hear more about your plans and demonstrate how our service can be tailored to you.
Stage 1 – REFLECT
Project Brief Developed
The project is appraised in more detail through an accurate site survey and a further refinement of the brief in the context of the site.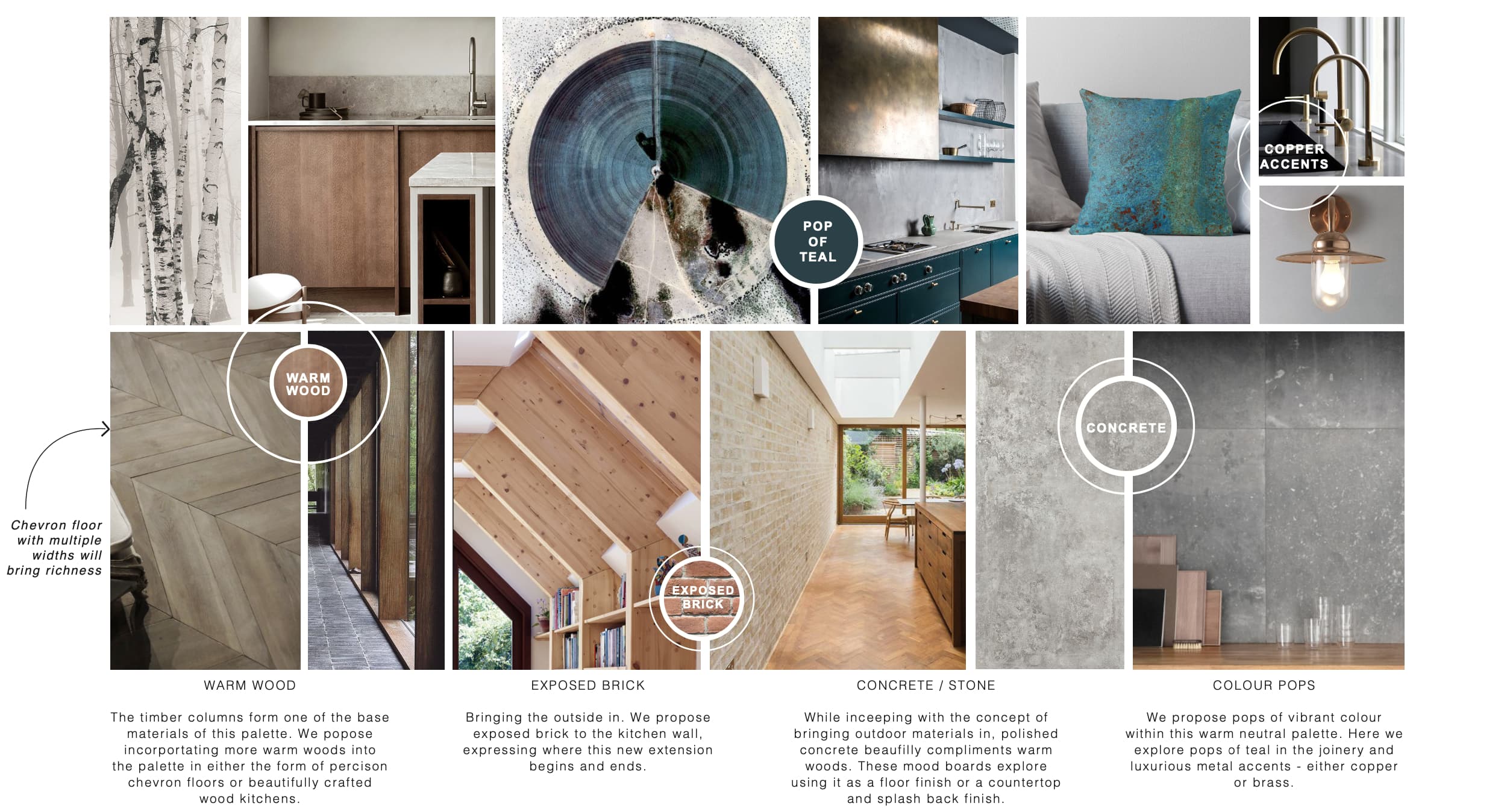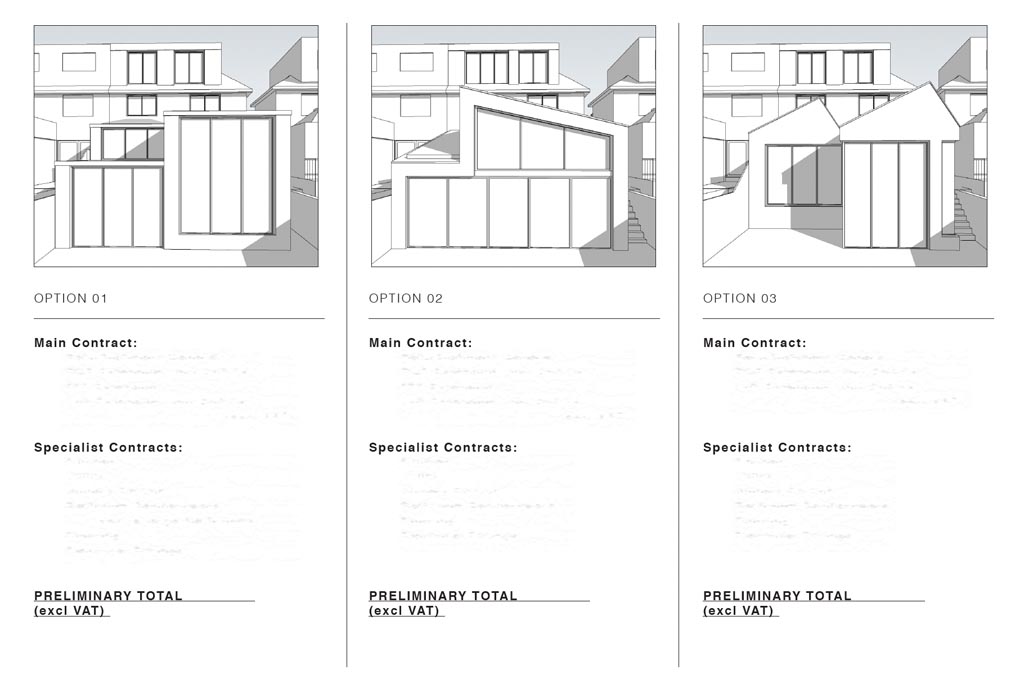 Stage 2 – INSPIRE
Concept Design and Cost Plan
The design process starts and we develop design options and cost plans to satisfy the project brief in different ways, testing spatial layouts and architectural language in 3D.
Stage 3 – REFINE
Design Development and Planning
A preferred design is developed and visualised, before planning permission is obtained.
Stage 4a – DETAIL
Shell Technical Design and Legal Permissions
The design and specifications of the proposed build are documented in huge detail to allow accurate quotes from builders, cost certainty during construction, building regulations approval, party wall agreements, CDM health and safety and other legal requirements applicable.
Stage 4b – ENRICH
Interior Design and Specifications
We visualise the and design the detail of the interior spaces to create aspiration architecture on the inside as well as the outside. The huge detail we go into allows accurate pricing and ease of procurement.
Stage 5 – DELIVER
Tender Process and Construction
Our two stage tender process allows multiple contractors to compete for the project and our in-house Quantity Surveyor Team to appraise the quotes and we make recommendations. Once a builder is chosen we draw up an appropriate JCT contract and during the build we are available for design management and project management as appropriate to the project.
Stage 6 – COMPLETE
The role of our team in drawing-up the contract and administering the contract during construction ensures the cash flow of the contractor is managed correctly and that projects are completed within budget and programme.
Builders we work with are incentivised to complete projects to a high quality and in a timely manner. This is ensured not only by the full service that we offer but also the valuations payment for but also by continuity of working with our preferred builders.